If your not satisfied we don't expect you to pay .That's our commitment & your guarantee.
We offer a 14 day money back guarantee as well as a 1 year manufactures warranty. Tech support offered free for 1 year per box. Product Must Be Returned in the condition it was received!
Miracle Media LLC will award a full refund or exchange the product for another one. Product must be returned 14 days from the date you received it to qualify for a refund.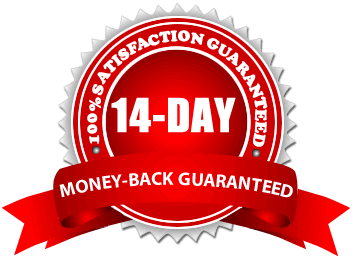 Repair or direct replacement of the product under the terms of this warranty may be full filled with functionally equivalent service exchange units. This warranty is valid for 12 months from the date of original purchase.
The warranty is not applicable to cases other than defects in material, design and workmanship.
The warranty does not cover the following: Periodic checks, maintenance, repair and replacement of parts due to normal wear and tear. Abuse or misuse, including but not solely limited to the failure to use this product for its normal purposes or in accordance
with MIRACLE BOX'S instructions on usage and maintenance. Defects resulting from usage of the product in conjunction with accessories that are not approved by MIRACLE BOX for use with this product. Failure of the product arising from incorrect installation or use not consistent with the instructions and technical or safety standards prescribed in the product user manual.
Accidents, Acts of God, lightning, water, fire, public disturbances, improper ventilation, voltage fluctuations or any cause beyond the control of MIRACLE BOX.
Unauthorized modifications carried out to the product in order to comply with local or international technical standards in countries for which this MIRACLE BOX product was not originally designed.
Contact Us: Grace Walker
miraclestreamtv@gmail.com | 404-941-4254